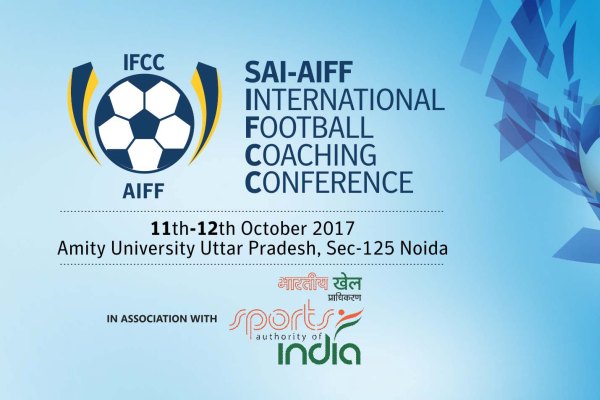 Objective: AIFF's aim has always been to promote and develop quality coaches in the Indian football fraternity. Therefore, AIFF in collaboration with Amity University and Sports Authority of India, are hosting the biggest convention on football coaching in India that will bring together numerous key speakers within the global and Indian football community for two days of intellectual dialogue on the coaching aspects of the beautiful game.
Venue: Amity University, Sector – 125 Noida, UP – 201313
Who should attend it:
Football Coaches
Sports Scientist
Trainers
Sports Physiotherapist
Sports Psychologist
Sports Administrators
Physical education professionals
Any other professional working in sports
Conference Activities:
Invited Speaker Sessions
Oral Paper Presentations
Poster Presentations
Panel discussions
AIFF D- Licence Football Coaching Course
Special Olympics Football Coaching Programme Level 1
Session Themes:
Coach Education and Outreach
Science and Technology in Football
Training Perspective and Outlook
Performance Enhancement and Player Development
Arrival: Participants should arrive at venue latest by 10th October, 2017 evening or by 11th October, 2017 morning 0900 hrs
Stay and Travel: The Participants will bear the costs on their stay, travel and transportation
Attire: Formal/Semi Formal
Interested candidates can register at www.amity.edu/ifcc As an Early Bird offer, candidates applying before 30th September, 2017 will get a rebate on registration fee which will be INR 1500 and any registrations post this date will have to deposit a fee of INR 2000.