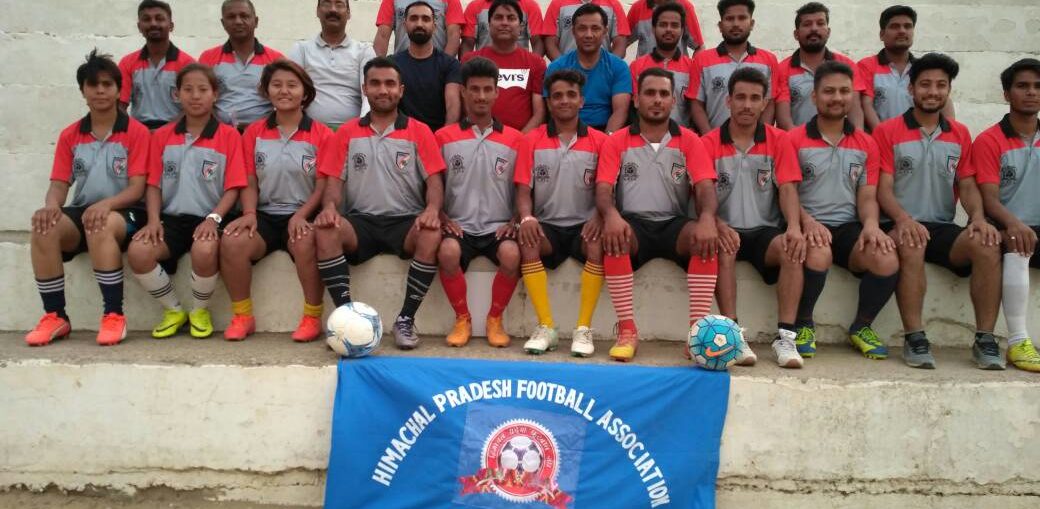 The D-License coaching course was conducted by the Himachal Pradesh Football Association (HPFA) in association with the All India Football Association (AIFF). 23 trainees from all over the country took part in coaching course that was started on 2nd June and culminated on 6th June 2017. This information was given by Union. He said that in this, The AIFF Instructor Peritosh Sharma from Delhi delivered training to the trainees in the field of practical and readable training.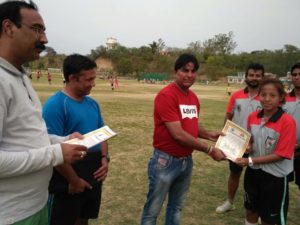 While speaking at the closing point, HPFA General Secretary Deepak Sharma called upon the present participants to awaken their inner strength and perform better. On this occasion, the treasurer of the Himachal Pradesh Football Association, Naresh Rana,  Media Coordinator Satyadev Sharma and D-License Co-ordinator Sandeep Kumar Saini were also present.
Tenzin Dekyong, Deepak Sharma and Raman Kumar (HP), Bharatendu Sharma (Delhi), Ravi Kumar Pant, Narendra Singh Bhandari (Uttarakhand), Pema Ceyoden Lama (Nepal), Sukhjinder, Pradeep Kumar (Punjab), Suman Roy, Atul Day Prashant Kumar (Uttar Pradesh), Sunil Singh (Chandigarh), Sujith Kumar., Mohammad Shabbir, Prthap M. (Tamil Nadu), Sarita Kumari, Sukh Ram (Rajasthan) and Johsn Singh, Surindra Kumar, Sandeep, Charan Singh (Haryana) took part in Coaching Coarse.